---
MGENES
KEGG MGENES is a collection of gene catalogs from large scale environmental sequencing studies. Sequence and annotation data were generated from publicly available resources with the use of recently developed GhostKOALA. MGENES links sequences, functions and environmental parameters based on the KEGG reference pathway database. MGENES also provides publicly available reference gene catalogs (e.g., OM-RGC, IGC) generated from metagenomes as well as complete genomes with the use of sequence clustering methods.
---
The GenomeNet and the KEGG teams are actively involvd in the integration of the sequence data and metadata generated by the international-interdisciplinary Tara Oceans Consortium.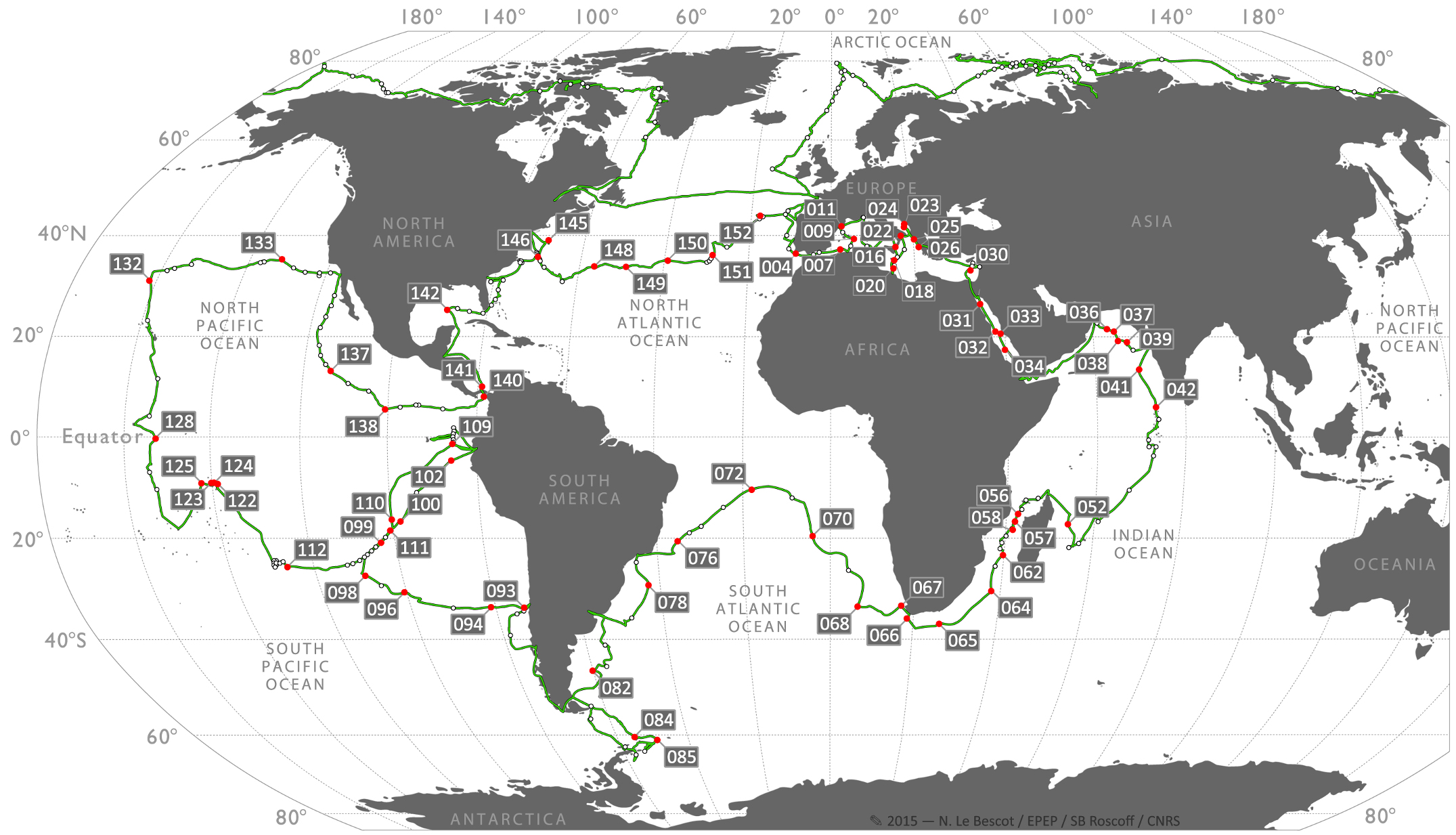 The route of the Tara Oceans Expedition 2009-2013.
(c) N. Le Bescot / EPEP / SB Roscoff / CNRS

Science Vol. 348,
No. 6237, 22 May 2015.
Reprinted with permission from AAAS.
---
Other major projects included in MGENES